This web site is protect, safe and certified with cryptography SSL 128 bit

EUROMODEL is the firm that, with your EXPERIENCESKILLSFANTASY allows you to realize the ship of your dreams
Euromodel has been involved since 1970 in the creation of authentic ship models in order to give you the best in this field.
Our kits contain frames and decks already laser-cut for simple yet precise assembly. All timbers included in the kits are of the highest quality.
In the kits you will find a complete assortment of wood accessories, metal castings & turnings, timbers for the double planking, sails cloth, flags and all necessary material to give the modeller the possibility of creating a high quality product. The naval architect-drawn designs are most comprehensive and show all the necessary detail.


All materials are Made in Italy

EUROMODEL is the firm that, with your EXPERIENCESKILLSFANTASY allows you to realize the ship of your dreams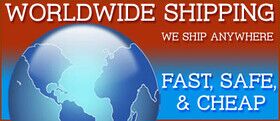 Site optimized for smartphones and tablet.


Immediate Euromodel Updates on your smartphones and tablets



Download our free App "FeedReady", which is available both for iOS that for Android, to be always updated on the content, updates, and news that are published on the site.




To know how it works and how to install the App "FeedReady" click here