Friedrich Wilhelm
Products > Models Kits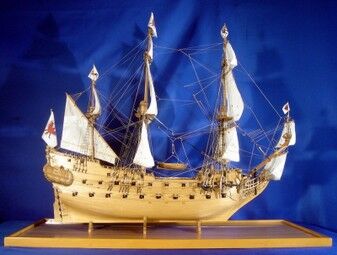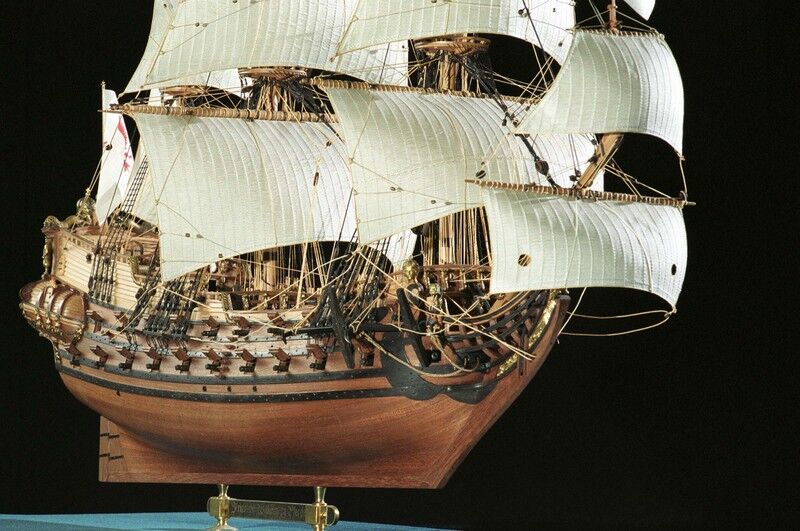 Model Kit FRIEDRICH WILHELM zu PFERDE
Immediate availability

Quantity Discount available


Friedrich Wilhelm zu Pferde
17th Century German Frigate

History :
The "Friedrich Wilhelm zu Pferde", a German frigate, was built between 1660 and 1661 in the shipyard of Pillau Princpautè by Mr. G.C. Peckelhering. It's length was 125 feet, the width 32 feet and the tonnage about 900 tons. The ship was designed with 50/60 guns and a crew of 250 men. The "Friedrich Wilhelm zu Pferde" made several trips ... in 1685 from Pillau to Emden, in September 1691 from Emden to Shetland Islands under the guide of Captain Jean Le Sage as an escort for the "Derfflinger". On July 25 1692, along with a large fleet, the "Friedrich Wilhelm zu Pferde" sailed from Emden, heading towards Guinea. During the trip it and the "Salamander" won a victory over a French ship. At this time in history, Brandeburg was at war France. In the night of October 30/31 1692. three French ships fought the "Friedrich Wilhelm zu Pferede" With the first cannonades, Captain Jean Le Sage was killed and the ship was set on fire.

Overall Kit Specifications:
CONSTRUCTION KIT REF. 99/004
BUILDING PLANS REF. 66/004
MAXIMUM LENGTH 930 mm.
HULL LENGTH 810 mm.
MAXIMUM WIDTH 390 mm.
HULL WIDTH 140 mm.
MAXIMUM HEIGHT 820 mm.
GUNS 52
SCALE 1:47
Kit difficulty rating


The following photos are an example of how is the finished model.