Lyde
Products > Models Kits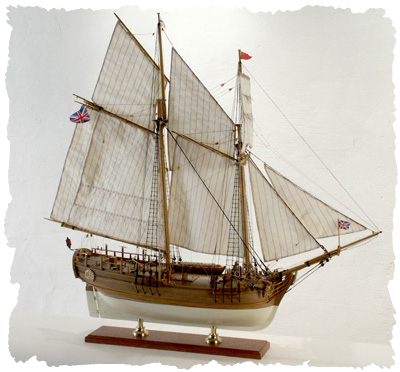 Lyde
18th Century English Shooner


History:
The Lyde was built in an English shipyard near Plymouth around 1787 as an armed cargo boat. It was used as a transport for war materials to support the English ships at the siege of Genova during the Napoleonic Wars.
Overall Kit Specifications
CONSTRUCTION KITS REF. 99/001
BUILDING PLANS REF. 66/001
MAXIMUM LENGTH 870 mm.
HULL LENGTH 570 mm.
MAXIMUM WIDTH 410 mm.
HULL WIDTH 160 mm.
MAXIMUM HEIGHT 740 mm.
GUNS 4
FALCONETS 12
SCALE 1:70
Kit difficulty rating


The following photos are an example of how is the finished model.